Lancaster Domestic Violence Attorney
Experienced Defender Serving Quartz Hill, Palmdale & the Surrounding Areas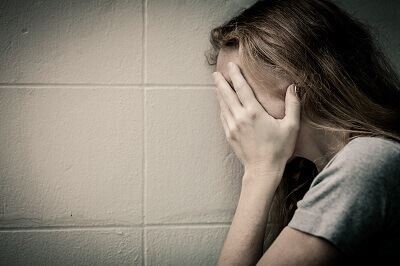 Domestic violence crimes are serious offenses in California. These offenses are vigorously prosecuted and can lead to criminal and social penalties that can drastically affect your life.
Unfortunately, "he said she said" situations often occur resulting in arrests; many charges are based on questionable evidence, falsehoods, and exaggerations, ending in unfair and unwarranted consequences for the accused.
If you were arrested on a domestic violence charge in or around the greater Lancaster area, it is crucial that you seek the help of a legal professional who has experience in handling these cases. At Law Office of Jesse P. Duran, we believe everyone deserves strong legal representation. Our firm is dedicated to providing high-quality criminal defense advocacy, no matter how serious or complex the situation may be.
Contact our Lancaster domestic violence lawyer online or by phone at (661) 903-8056 to arrange a consultation about your case. Se habla español.
What is the Statute of Limitations for Domestic Violence in California?
In California, the current statute of limitations for domestic violence charges is three years.
Domestic Violence Laws in California
California domestic violence laws make it unlawful to cause harm or threaten to cause harm to individuals involved in a domestic relationship, whether a former spouse or others living in your household.
California domestic crimes can include:
Inflicting injury on an intimate partner
Child abuse
Child neglect and endangerment
Elder abuse
Stalking
Destroying a phone line
Aggravated trespassing
Posting revenge porn or harmful information about the victim online
Penalties for Domestic Violence Crimes
Depending on the severity of the incident and whether you have previous domestic violence convictions, you could be charged with a misdemeanor or felony. Penalties can range from 1 – 4 years in either jail or state prison, as well as fines of up to $6,000. You will also likely be ordered to complete a batterers' program and may be required to pay restitution to the alleged victim.
Noncitizens may face deportation consequences. Restraining orders are also common following domestic violence charges, resulting in eviction from your home, losing custody rights to your children, and other restrictions.
Can a Domestic Violence Case Be Dismissed in California?
Yes, only a working state prosecutor can dismiss a domestic violence case in California. Prosecutors only drop domestic violence charges if there is a lack of evidence or the victim's allegations continue to cast doubt on the criminal case.
It is challenging to have a domestic violence case dismissed in California because of its "no drop" policy.
We Fight for Your Freedom & Future
When facing a domestic violence charge, the quality of your defense is critical. You need an attorney who knows the local court system, has relationships with judges and prosecutors, and who relentlessly pursues the best outcome whether through negotiation or at trial. Law Office of Jesse P. Duran fulfills all those qualifications and more.
Phone our Lancaster domestic violence attorney at (661) 903-8056 for legal assistance today.